Florencia Sandals™
---
Regular price
$100.00
Sale price
$49.95
Save $50.05
/
In stock, ready to ship

Inventory on the way
---
Comfortable, snug fit, arch support design
😍 CHANGE YOUR SHOES AND SAVE YOUR FEET  😍


We offer this beautiful selection of sandals, which are not only functional and comfortable, but also stylish.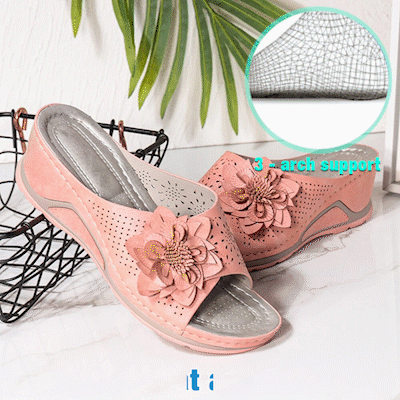 If you are a diabetic walker or have any other condition that compromises your integrity, you should pay close attention to the prevention of foot problems such as blisters and calluses. Walking-related foot injuries tend to occur when the walker wears an inadequate or ill-fitting shoe.
Women with diabetic neuropathy, for example, need to take precautions to protect themselves from foot injuries. An ulcer can develop under the foot in just a few hours. Orthopedic footwear can prevent complications, which can include ulcers, calluses, and strains. If left untreated, these complications can eventually lead to amputation.
Fortunately, most diabetic foot problems can be prevented by purchasing a pair of properly fitting walking shoes and paying proper attention to diabetic foot care.
THESE SANDALS NOT ONLY LOOK AMAZING, THEY ALSO PROVIDE SUPPORT FOR YOUR FEET!
✅Superior quality

✅Pain reduction

✅Correction of posture

✅Even distribution of pressure.
01 | A legendary design
The heart of all models is the original insole. Its construction, thought out down to the smallest detail and giving the sensation of stepping on sand, helps your feet feel as comfortable as possible for hours on end. This supports health and promotes well-being.
02 | Deep heel pad
Deep molding in the heel area supports the foot tissue and holds the heel bone firmly in its natural position. This gives the foot almost as much support when in a sandal as when in a closed shoe.
03 | Heel mold
Activates calf muscles, stabilizes the back of the foot, and improves gait and coordination.
04 | Inner and outer longitudinal foot arch supports
Arch supports running along the sides of the insole surround the tarsal bones inside and out. This gives the foot the stability it needs when taking a step.
05 | Transverse arch support
The support running through the center of the insole stabilizes the metatarsal bone. In this way, the transverse arch support helps the foot to have a naturally straight and solid posture.
06 | Toe Grip
At the front of the insole, there are raised indentations near the toes. Thanks to the toe grip, the toes remain loose and extended in their natural position. The indentations also promote natural toe movement.
07 | Edge of the insole
The edge of the insole is especially high on the forefoot. As a result, the high edge of the insole protects the toes during the rocking motion of the foot. Joint pain is frustrating? In most cases, the problem is deeply rooted in the base of the body: the feet. A weak imbalance can lead to imbalances in the knees, hips, and muscles.
We know you're going to love these sandals! Simply slip them on and adjust your feet at the toe closure for extra support.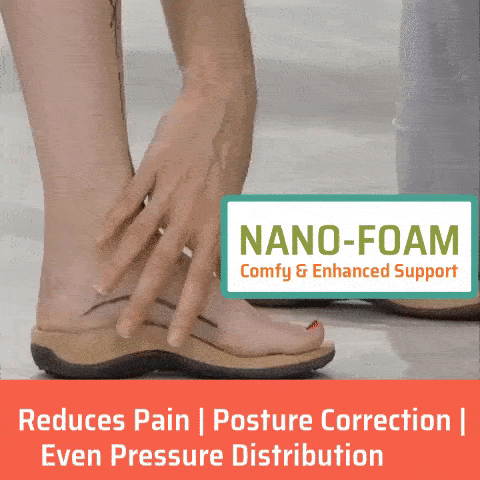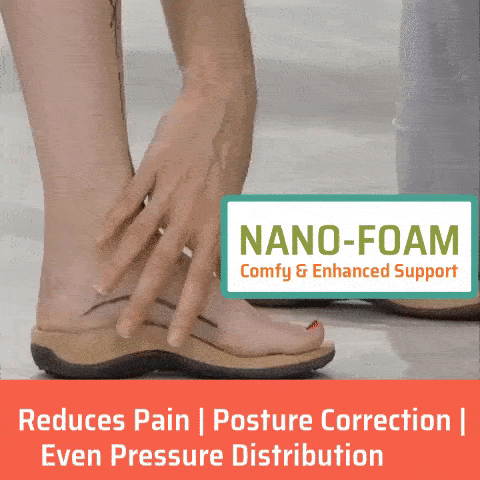 It is lightweight but with a wedge design that will make you walk more stable and stand for hours without any strain or imbalance.
I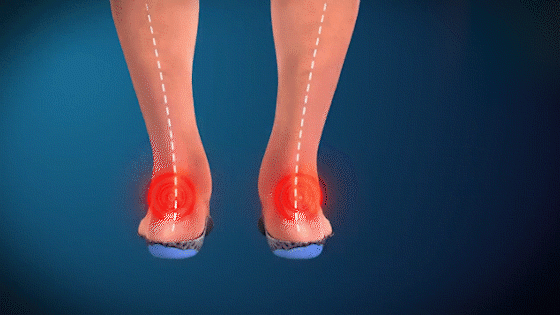 The Florencia Sandals™ was designed by our team of podiatrists and orthopedists with one goal in mind: to correct your posture and give your body the best comfort! The sandal corrects posture and eliminates muscle imbalances by moving the toes at an angle to their original position to realign skeletal positioning.
MEASUREMENTS FOR SIZE SELECTION
| | | |
| --- | --- | --- |
| Foot Size (cm) | U.S. Size | European Size |
| 22.5 | 4.5 | 35 |
| 23 | 5.5 | 36 |
| 23.5 | 6.5 | 37 |
| 24 | 7 | 38 |
| 24.5 | 8 | 39 |
| 25 | 8.5 | 40 |
| 25,5 | 9 | 41 |
| 26 | 10 | 42 |
| 26.5 | 11 | 43 |
NOTE: Items may have slight color difference and 0.4- 1 size difference due to manual measurement.
HOW DO I MEASURE MY FEET?

If in doubt, we recommend one size up.

*The shoe size corresponds to the centimeters of the foot.
The package includes:

Return or Exchange:

You can always return or exchange your purchase within 30 days of receiving your order.

Free shipping on orders over $75 USD.

Standard Tracked & Insured Shipping - Please allow 5-10 business days (average) for your items to arrive in the following countries: United States, United Kingdom, Australia, Canada.

For other countries shipping may take 12-25 business days. If your order hasn't arrived in the estimated delivery times, please contact our support team at the contact us page or send us a e-mail.



Where are you located?

We are based in London, United Kingdom!

Your order will ship directly from our warehouses in the US or Asia.



Do you ship worldwide?

Yes, Thread Clothing ships to almost every country around the world. Please allow 1 - 3 days for your order to be processed, packaged & dispatched from our warehouses.
We accept any of the good old-fashioned methods of payment, such as credit cards (Visa/Mastercard/American Express) as well as debit cards that can be used for online transactions. If you're a bit more tech-savvy, we offer ApplePay and Google Pay.
Customer support is an absolute priority for us at Givelp, for any question or suggestion you may have, please don't hesitate to contact us by email or by the contact page on the site.
We try to answer every query within 24 hours and will be
really happy to assist you.

Need help? support@givelp.com